HER MAJESTY THE QUEEN TO VISIT REDWINGS' ANNA SEWELL HOUSE
Redwings Horse Sanctuary is delighted to be welcoming Her Majesty the Queen to Anna Sewell House in Great Yarmouth, Norfolk on Monday (24th July).
The birthplace and home of the author of Black Beauty – one of the most important books in the history of animal welfare – is in the custodianship of Redwings, the largest horse welfare charity in the UK.
Lynn Cutress, Chief Executive of Redwings, said: "We feel very honoured that Her Majesty has chosen to visit us at Anna Sewell House in Great Yarmouth, which Redwings has been the custodian of since last year. It was a very unexpected telephone call!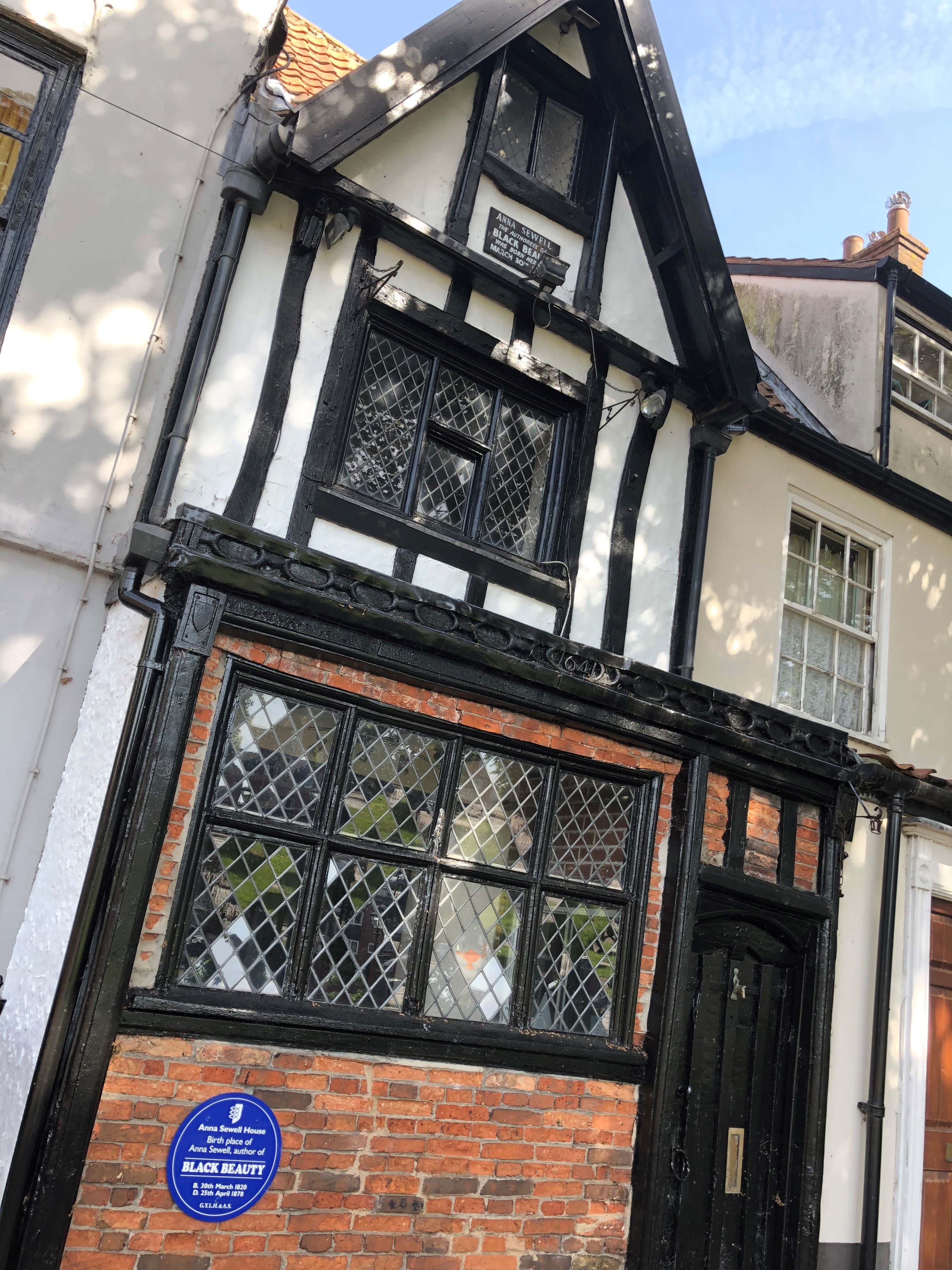 "We understand Black Beauty was the Queen's favourite book as a child and that she is very excited to be visiting the house where the author of the novel was born and lived. We can't wait to show her around.
"Black Beauty played an important part in drawing attention to the welfare of horses and is therefore intertwined with Redwings' own story of rescuing, rehoming and giving a forever home to those who need it within our Sanctuaries."
During her visit, the Queen will tour the building where Anna was born in 1820 and hear about her great contribution to the way horses were treated. Her Majesty will meet charity staff, Trustees and volunteers as well as invited guests. Her Majesty will meet Redwings' resident Shetland ponies Moses and Dhansak and watch some horse-related educational activities being undertaken by children and Scouts from the 1st Caister Scout Group.
Mayor of Great Yarmouth, Councillor Penny Carpenter, has been invited along by Redwings who are one of her chosen charities for this year. She said: "As Mayor of Great Yarmouth, it is my absolute honour to welcome Her Majesty the Queen to our borough and more specifically, Anna Sewell House – the birthplace of the Black Beauty author.
"Her Majesty's charity work for animal welfare is extremely admirable and I am enormously proud that the wonderful work of Redwings Horse Sanctuary, one of my chosen charities, will be showcased."
For more information about Redwings, Anna Sewell House and Redwings and the UEA's special fundraising edition of Black Beauty, published in November and available for pre-order here, please visit www.redwings.org.uk