REDWINGS' CHRISTMAS GIFT RANGE NOW AVAILABLE IN NEW ONLINE SHOP
Christmas gifts for the horse, pony, donkey and mule fan in your life are now available in Redwings' new online shop.
All profits from the sales of the gifts in the Redwings shop go towards the charity's mission to rescue and rehabilitate horses and donkeys in need across the UK. They are specially selected to meet the criteria of being environmentally friendly too.
There are lots of products to choose from including a cute and cuddly pony made from recycled P.E.T plastic (most commonly drinks bottles).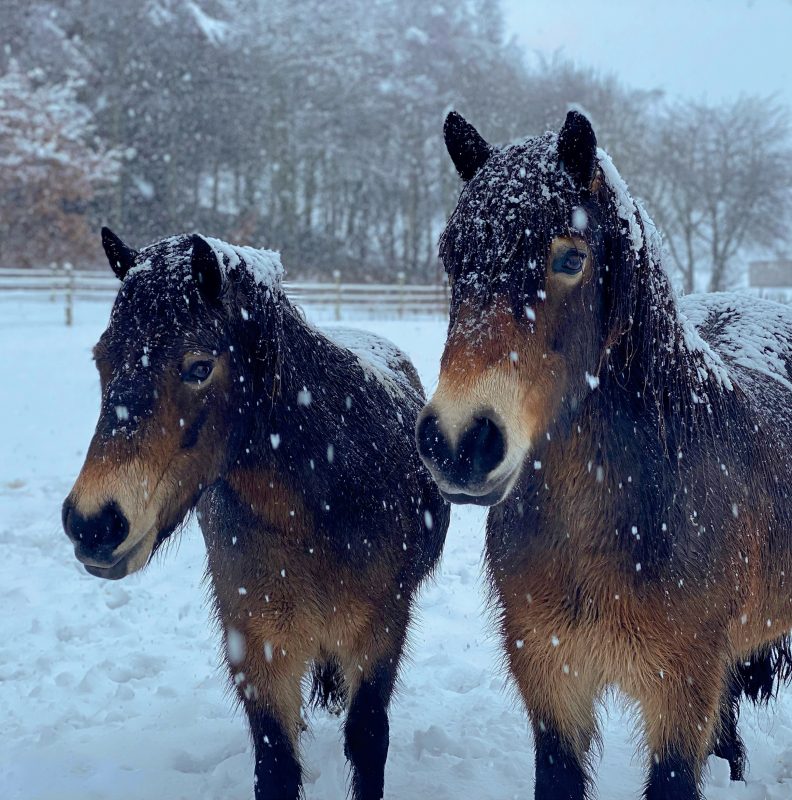 Redwings stocks everything from Christmas cards, gift wrap and decorations, to calendars and diaries for the New Year. There is also an exclusive Adoption Star gift range, featuring the Adoption Stars from across Redwings' visitor centres.
A sponsorship of one of the charity's 22 Adoption Star equines also makes a perfect Christmas present – the gift of friendship for a whole year! From just £15 for a year's sponsorship, the lucky recipient will receive a certificate, their story and their stunning photo – as well as exclusive access to their online blog and an invitation to their birthday party (yes really!). For more information, visit: https://www.redwings.org.uk/adopt/make-a-new-friend
Gareth Austin-Mills, Redwings' Retail Development Manager, said: "Bring a little bit of Redwings into your home this Christmas and support horse welfare at the same time – knowing every penny helps support our rescued horses, ponies and donkeys!
"Every time you shop with us it makes a difference, as all profits go towards supporting the equines in our care."
Gareth has hand-picked a selection of gifts for the horse-lovers in your life, perfect for the festive season.   
Christmas Cards:
Send your Christmas greetings this year whilst helping the horses and donkeys of Redwings!
The greeting inside all cards reads, 'With Best Wishes for Christmas and the New Year'.
Printed locally to Redwings' Headquarters in Norfolk, using vegetable-based ink on FSC card stock, each pack contains 10 cards and envelopes and these measure 15 x 15cm.
This card is fully recyclable, including the cellophane wrapping!
Bonnie & Pagan in the Snow – Redwings Horse Sanctuary
Featuring two of Redwings' residents, this beautiful Exmoor pony double act are no strangers to the snow – living at Redwings Mountains in Scotland, they see more than most!
£4.00
Christmas Gift – Redwings Horse Sanctuary
A beautiful winter scene of horses and their four-legged friends enjoying the snow.
£4.00
Tree in the Field (Redwings Exclusive) – Redwings Horse Sanctuary
A new bespoke and exclusive Christmas card for Redwings in 2022, and sure to get you in the festive spirit!
£4.00
Sea Horses BIG500 – Redwings Horse Sanctuary
Horses and their riders leave the beautiful beach behind in this colourful 500-piece jigsaw by House of Puzzles. Larger pieces make this suitable for those new to jigsaw puzzles as well as older children. The perfect gift for horse lovers and jigsaw enthusiasts.
Completed size approximately 48cm x 68cm. £14.00
Living Nature Horse with Blanket Soft Toy – Redwings Horse Sanctuary
A beautiful soft horse toy that features a bridle and rug, and is proudly wearing their rosette! The rug is also removable.
Children can have hours of fun and equestrian role-play with this adorable toy. 18cm tall. £15.00