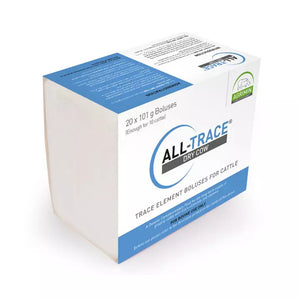 A sustained release bolus containing six trace elements and three vitamins specifically formulated for the transition period.
Helps reduce the peaks and troughs in trace element status.
Active life of 120 days.
Sustainable for cattle over 400kg.
Requires two bolus in a single application.
It is designed for dairy cows at drying off and pre-calving heifers.