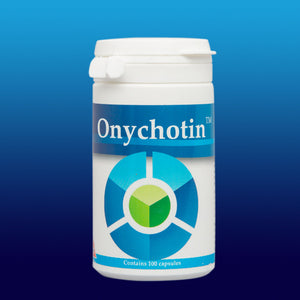 Onychotin Biotin capsules provide a concentrated source of biotin, which has been shown to maintain the healthy growth of nails and is a suitable supplement for dogs with poor or weak nail growth. The recommended rate is one capsule per dog per day, regardless of the dog's size.
Directions for use:
Feed 1 capsule per day for all sizes of dog.
Ingredients:
Biotin, rice flour base, HPMC capsule shell.
Analysis
Crude Protein - 99.5%
Crude Ash - <0.5%
Crude Carbohydrate - 0%
Crude Oils & Fats - 0%